Exams results for our P7 children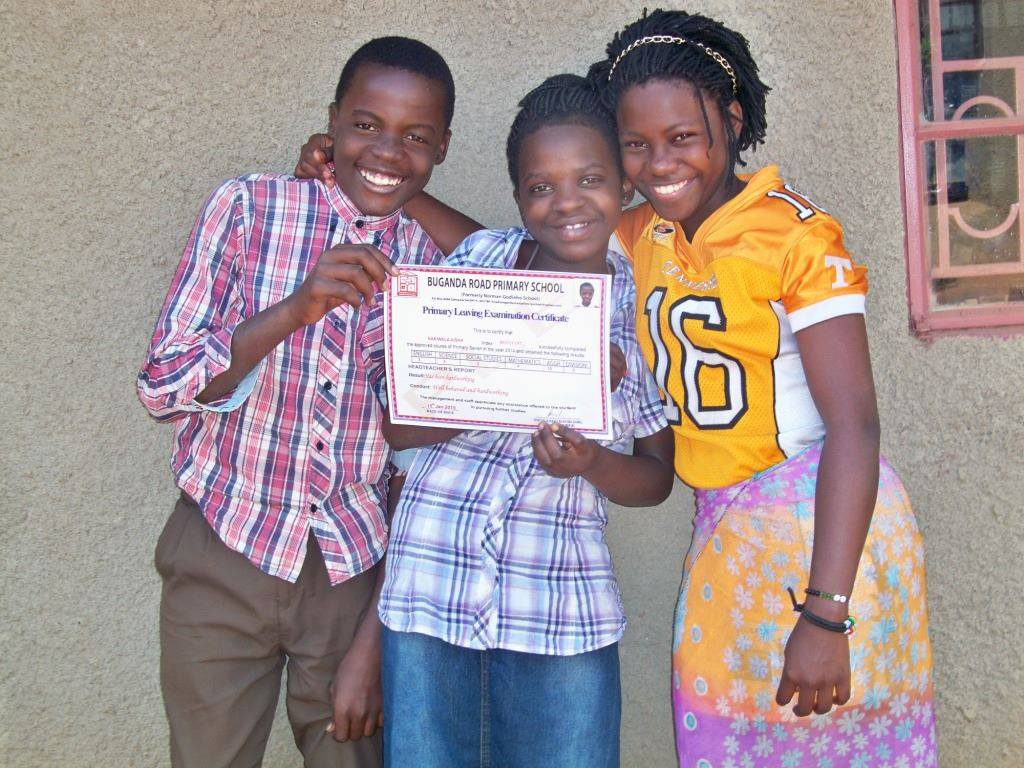 Something to put a smile on your face this 'Blue Monday'!
Just got this message from partner Makerere Women Development Association:
"Lots to celebrate today. Here are three of the children supported by Awamu who performed very well in the primary leaving examinations.
"Left is Denis who got 12 points (first grade), middle is Aisha who got 15 points in second grade and right is Zuhurah who got 23 points in second grade.
"All the five candidates who took their P7 exams supported by awamu performed well and qualified to join secondary education."
We have 14 children who took their exam in November - we're still waiting to hear the results of the nine children in Bwaise and will let you know as soon as we get the news.
They all worked really hard and we couldn't be prouder of them all.