Today in Bwaise, Kamapala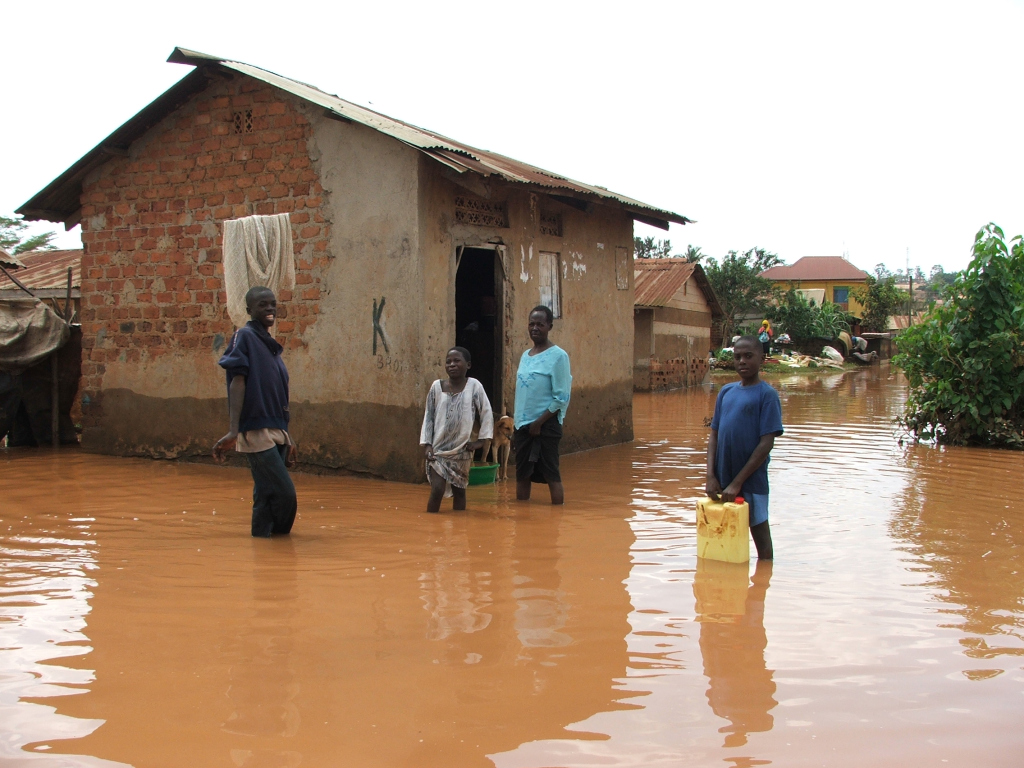 Severe flooding in Bwaise this morning I have just received this photo from Florence at TWG (one of the women's groups  we work with in Kampala, more flooding has hit the communities we are working with...
Florence explained "Rain started at around 9pm on the 25th and has now rained for two whole nights. Many households including of Regina's and Christine's were flooded as you can see from the photographs attached.
"Christine has been sleeping at our office (TWG). This time Regina and family were able to save all their things by placing them up in the roof and on top of cupboards. Uganda is having unusual heavy rains, they say this is because of climate change. There is now no reliable way of predicting weather patterns so we can't judge when the heavy rains might stop."
Everyone is safe
Everyone is safe and no one has lost their household or personal property today. Sadly, this is the grim reality of life in Bwaise.
The situation in the slum is deteriorating 
Though the area has experienced floods in the past, the situation has recently deteriorated. This is partly caused by more frequent and heavier rains (climate change) but also the reclaiming of the nearby swamp by The National Water and Sewage Cooperation, the swamps used to act as catchment for water whenever it rains but now water just rises and washes through people's houses.
Striving to improve their community 
Both our groups are actively involved in a 'Right to the city campaign' lead by ActionAid Uganda. They strive to empower their fellow slum dewellers to engage with local authorities, demanding accountability and investment in service which are sadly lacking in two poorest areas of Kampala.
Safety of children
Florence is sending us regular updates, insuring the safety of children, esspecially those with sick and frail parents is their main concern.
More reading reports on urban flooding in Africa